Fall in love with
WordPress (again)
Unlock the true power of WordPress with Flynt,
the developer-friendly and component-based Starter Theme.
Lightning-fast Performance,
out of the Box.
Performance

Automatic asset lazy-loading with a built-in JavaScript Island architecture.

Accessibility

Technical and conceptual best practices, including ARIA and color contrast standards.

Best Practices

No tricks, no hacks, but tested and accepted standards for a flawless experience.

SEO

Valid markup, legible font-sizes and appropriately sized tap targets to start with.
Made for Developers
Built on a modular and component-based architecture, Flynt empowers developers to create customizable and maintainable WordPress websites by breaking them down into reusable components.
Seamlessly integrating with ACF Pro and Timber, Flynt offers an efficient solution for managing custom fields and creating dynamic templates.
Step 1: Customize the Base Style to ensure consistency
After downloading and installing the Flynt theme start with customizing the Base Style to match your design needs. The Base Style defines global styles to ensure a consistent appearance across components.
Step 2: Use components to build page templates
Use existing Flynt components or build custom components with ACF Pro. A component folder combines everything from backend field definitions and data filters to frontend functionality and styling.
And with the power of ACF Flexible Content and twig templates, components can be reused wherever you want. Basically, Flynt components give you a head start for your bespoke WordPress projects, so you can focus on developing more unique experiences.
Step 3: Safely and efficiently manage website content
Components allow you to easily maintain design consistency while giving full access to content. Ensure stability, accessibility, security and SEO best practices by defining the right amount of options for website managers.
Flynt is Gutenberg-ready, so you can leverage the editor's benefits to manage long-copy posts. Through providing preconfigured minimal block options, you ensure a great editor experience and stay in control of the layout and functionality of the website.
Step 4: Minimize build time and maximize performance
Spend Less Time Optimizing: Flynt's efficient build process, powered by Vite with hot module replacement, allows you to manage dependencies effortlessly and enjoy real-time updates.
Achieve exceptional PageSpeed performance scores right out of the box with optimized build bundles and JavaScript Islands getting automatically hydrated when you need them.
Build better websites faster.
Develop rock solid WordPress websites,
that are fun to build and made to last.
New features in Flynt v2.0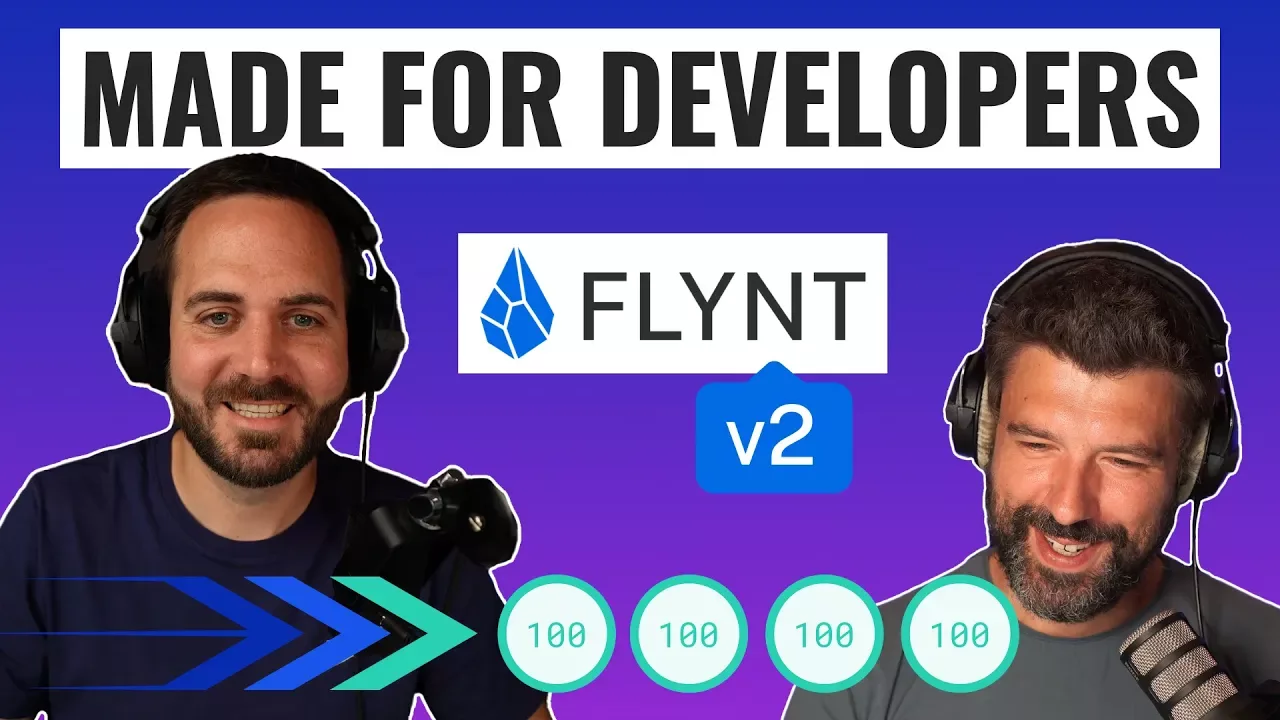 Start Developing
The open-source Starter Theme comes with everything you need and no limitations.
Optional Premium Components give you an even bigger head start for your projects.
Open-Source

Free

Starter Theme and selected free Components.

Open Source Starter Theme
including 21 Components
for personal and commercial projects

Personal

$89

Premium Components for individuals.

18 additional Components
Lifetime access
Unlimited projects
Free updates

Teams

$249

Premium Components for organizations.

18 additional Components
Lifetime access
Unlimited projects
Free updates